Although it has been a fun year in the Permias board, all good things need to come to an end...

Last friday, the Permias family members were all invited to Permias presidential election.

We are pleased to have two candidates for the next President. After a summary report by 2014-2015 president, Vanessa Sukanta, each candidate presented their ideas, mission, and goals for the next academic year. It was sure a hard decision for each candidate has his/her own strength and potential! A short Q&A session is then held for both candidates. Since Indonesia is democratic republic with a presidential system, it would only be right for Permias Purdue to have our next president elected based on the majority votes.



And without further ado, we would like to announce our new Permias President for the 2015-2016 A.Y., Patrick Agung Prabowo. Congratulation Patrick,

we wish the best of luck and successful year ahead for you and the new committees.

Sincerely,
Permias Purdue board 2014/2015

It has been a busy week and you just can't wait to take a break for the Permias BBQ tomorrow. However, according to the weather forecast tomorrow, it will be raining the whole day.

"Oh no! Are you guys cancelling the bbq?"
"No! The rain won't stop us!"
....

So, we decided to move our location to our rain venue which is at Fairway Apartments Clubhouse, same time.

It will still a lot of fun because we are having indoor BBQ!
See you guys there tomorrow!

Hello all, hope you are doing well!

The Permias end-of-year BBQ is still going to be held this Saturday. Unfortunately, due to construction we are changing our location to CUMBERLAND PARK. The direction to the location is available in the event page.

If you need a ride please don't hesitate to contact Clifton Theodore (

ctheodore@purdue.edu)

or Raymond Tjahjono (

rtjahjon@purdue.edu

).

Thank you and sorry for the inconvenience!!
Powered by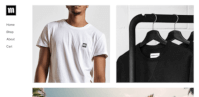 Create your own unique website with customizable templates.