Hello everyone!

Summer is soon to be over, and reality is hitting us hard. Classes have just started today and the PERMIAS board has met to discuss what kind of fun activities we'll be holding to keep you sane when classes get harder. These events will be posted on this website or our Facebook site. Keep track of it by also looking at the calendar in the home page.

In the mean time, make sure you stay on top of the Purdue schedule!
Powered by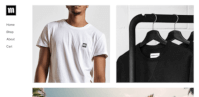 Create your own unique website with customizable templates.